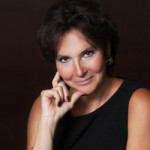 Helen Zebèl began her career in immigration law in 1985 when she worked as an intern with the Trial Attorney's Office of the legacy Immigration and Naturalization Service (INS) in San Diego, California. She graduated from California Western School of Law in 1986 and is licensed out of Washington D.C. to practice federal law. After working with established law firms specializing in the area of immigration, she opened the doors to her own practice in San Francisco's financial district in 1989. Although born in the United States, she was raised in São Paulo, Brazil where she still has strong ties. She is fluent in English, Spanish, Portuguese and French.
Helen represents foreign citizens and their families from around the world whether they are attempting to obtain permanent residency in the United States or are under the threat of deportation. Her clients include nationals from Afghanistan, Argentina, Brazil, Canada, Egypt, El Salvador, Guatemala, Haiti, India, Iran, Israel, Jamaica, Mexico, Myanmar, Nigeria, Pakistan, Peru, the Philippines, Russia, Senegal, Vietnam, and Yemen. Although her office is located in San Francisco, she travels throughout the country whenever necessary to represent her clients in person.
She has won several cases before the Board of Immigration Appeals and has presented written and oral arguments before the Ninth Circuit Court of Appeals. In June 2005, she prevailed in a precedent setting decision, Elmer Marcos vs. Attorney General Alberto Gonzalez, that to this day facilitates the evidentiary requirements for those seeking asylum.
She has appeared as a television guest on UniVision in San Francisco and Los Angeles to discuss general aspects of immigration law as well as Televisa in Mexico City and Buenos Aires detailing the requirements pertaining to individuals with extraordinary abilities who wish to reside in the United States. The Filipino community came to know Ms. Zebèl in the 1990s when she was invited to appear on a television series sponsored by ABS CBN, a Filipino network, to discuss contribution made by Filipinos to the United States since the era of the Gold Rush.
She volunteers her time mentoring other attorneys new to the area of immigration law through the San Francisco Bar Association and donates her time to individual cases referred to her by the Marin County Bar Association and Pro Bar in Texas.
Any prospective client who wishes to consult with Helen can expect a thorough discussion of his/her immigration history and their immediate concerns. Based on this information, Ms. Zebel will give her opinion on the realistic prospects of moving forward with any immigration application or remedy.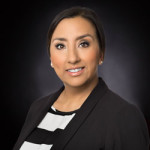 Veronica Leyva began working with the Law Office of Helen B. Zebèl in August 1998. She is now the senior legal assistant to Ms. Zebèl and the general office manager. She works closely with Helen during all major court appearances and for this reason, judges often compliment her in open court for her attention to detail in the submission of supporting documents.
Aside from her knowledge of immigration procedure with the Department of Homeland Security, the San Francisco Immigration Court and the Ninth Circuit Court of Appeals, she is also up-to-date with the ever-changing filing procedures at different American embassies around the world. She is bilingual in Spanish and English.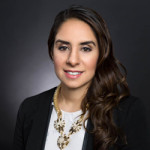 Kristy Velarde Avila began working in the area of immigration law for Bay Area attorneys in 2002. She worked her way through college and continued her studies at San Francisco Law School where she graduated with a doctorate in jurisprudence in May, 2015. She has won several academic honors and was chosen by her professors to be on the Dean's List. Her particular strength is her writing ability in weaving facts and law together in a persuasive manner. She is bilingual in Spanish and English.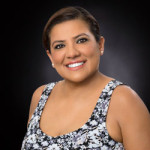 America Fong has worked in immigration law for 10 years. Although she was born in the Bay Area, she was educated in Mazatlan, Mexico. She works closely with Ms. Leyva and is responsible for meeting with clients to ascertain important facts in the preparations of their declarations. Ms. Fong's interaction with the immigrant community continues outside the office with her local church where she volunteers her time helping new immigrants establish themselves in the Bay Area. She is bilingual in Spanish and English.
Yizel Nevarez is a Bay Area native whose family is from Durango, Mexico. She began working with our office in 2005. She is knowledgeable in processing documents through U.S.C.I.S., immigration courts and appeal courts. She also assists Ms. Leyva with the management of the practice. Many times, she will be the first friendly face that will greet clients coming into the office. She is bilingual in Spanish and English.